Recommended Global Diamond Tools: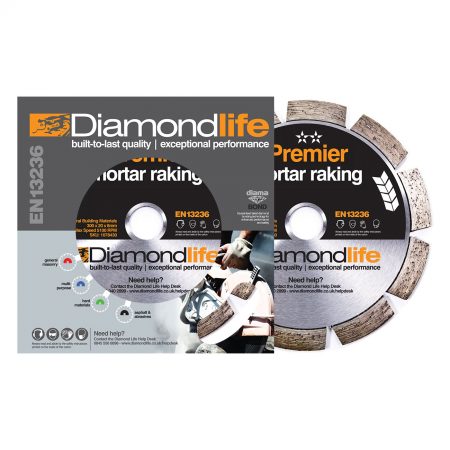 Mortar Rake. Diamond Mortar Raking Blade designed specifically to remove mortar from joints in brick and block work with a 6.4mm wide segment to reduce time and effort ready for repointing.
Diamond Mortar Rakes ideal for raking out mortar and a full range of Diamond Cutting Discs are available from Global Diamond Tools.
Buy Now