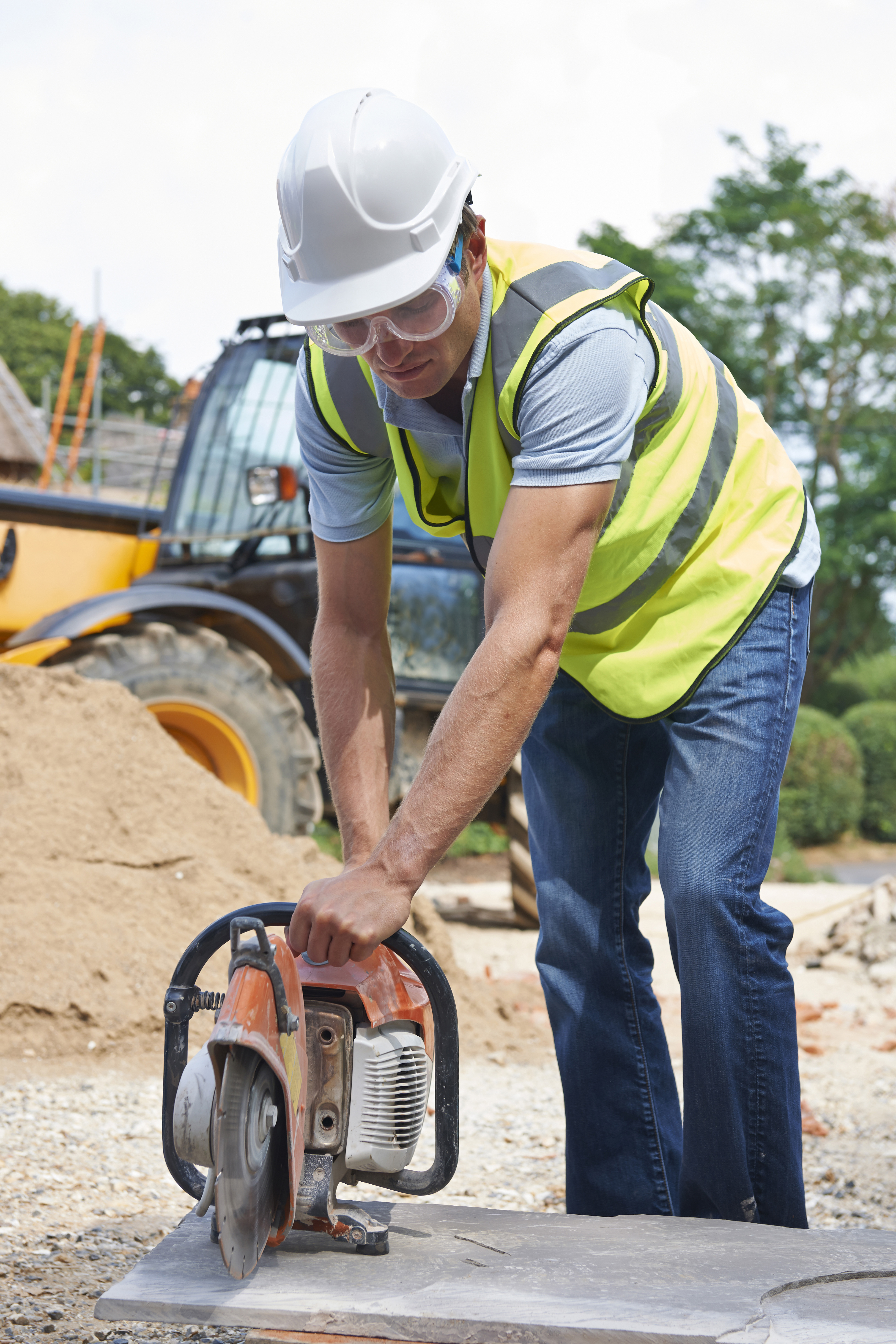 The cutting wheel (diamond cutting blade) must be guided straight in the cut, without wedging.
Never exert lateral pressure on the cutting blade.
Do not stand in line with the cutting blade.
Do not lean too far forwards and never bend over the cutting blade, especially when the deflector has been pulled back.
Don't cut above shoulder height.
Do not press down on the cut-off machine.
Always decide the cutting direction before positioning the cutting blade. After that, do not change the cutting direction. Avoid knocks and bumps with the machine while in the cut – do not drop the machine into the cut – this can cause the diamond cutting blade to break.
If the cutting performance of your diamond cutting blade begins to deteriorate, check the sharpness, resharpen as needed. To do this, briefly cut through abrasive material, e.g., sandstone, aerated concrete or asphalt. If the performance does not improve, change the diamond blade.
At the end of the cut, the cut-off machine is no longer supported by the cutting wheel in the cut. The machine's weight must be borne by the user, otherwise you may lose control of the machine!
To obtain a clean cut: the cutting wheel should be pulled into the workpiece if possible or moved back and forth in cutting direction. It must never be pushed.
Prolonged use of the power tool may result in vibration-induced circulation problems in the hands ("white finger disease"). Always use good hand protection – warm gloves and try to take a break between cuts. Users who use the cut-off machine for long periods or users who repeatedly experience a tingling sensation in the fingers, should see their doctor and undergo a medical examination.