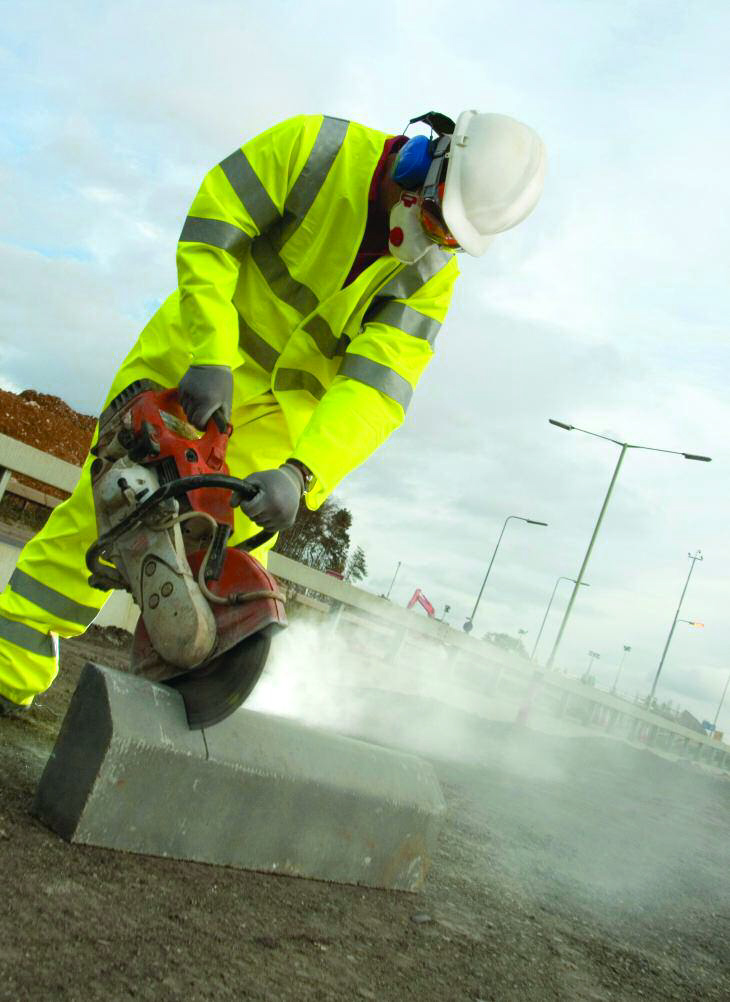 If you are working in highway paving construction or maintenance work, it is highly likely that you use a cut-off saw (also known as a disc cutter, a con saw or a 'whizzer').
Cutting kerbs, paving or blocks can produce enormous amounts of dust (stone dust).
The stone dust will contain some very fine dust called respirable crystalline silica (RCS).
Exposure to RCS dust can cause serious health problems and may eventually kill you.

HSE and the Highways Agency have produced a leaflet which explains how stone dust exposure can affect your health and what you can do to control the risks.