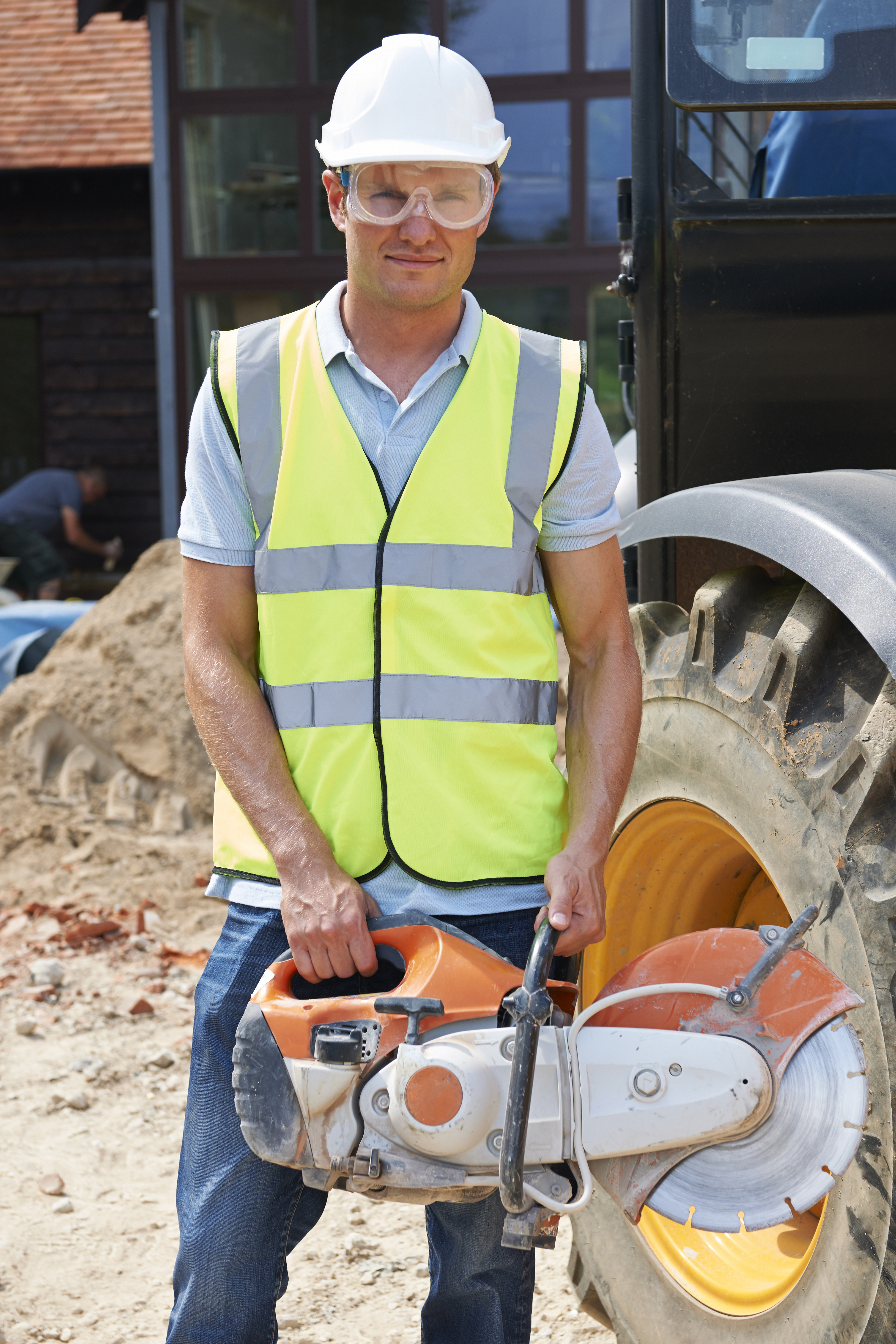 Working safely – Cut-off saws use a circular blades rotate at extremely high speeds.
Global Diamond Supply high performance quality Diamond Cutting blades. When you use our blades we want you to be safe she here are our tips to ensure you cut safely and don't endanger yourself or others.
Here are a few tips to consider BEFORE you use your Cut-Off Saw.
USE PERSONAL PROTECTIVE EQUIPMENT
Eye protection – flying wastes/disc fragments
Hearing protection – due to extreme noise
Dust filtering mask – when exposed to dust
Protective footwear – in case tool is dropped
Gloves – flying objects and vibration
DANGERS
Cutoff saws expose users to the following hazards:
Noise from engine and cutting action
Vibration transmitted through handles
Dust that contains silica from cutting concrete
Flying objects as saw makes the cut
Pinch points
PRE-USE INSPECTION
Check the Blade is not cracked, chipped or warped
Check the Blade is not excessively worn
Check blade guards are present and adjusted
Make sure you are wearing personal safety gear – as shown above.
BEST PRACTISE – BE SAFE
Try to limit the amount of people or bystanders in the area when you are cutting
Use the saw only for its intended application
Make sure you choose the right cutting disc for the material you are going to cut – Our guide will help you choose the right blade
Always leave guards in place when cutting
Ensure the guards in good condition
Only adjust guards with the saw OFF
Adjust the guard before cutting
Use wet methods when cutting concrete – to reduce dust
Remove cutting blade when transporting a saw – transportation movement can damage a blade.
Mount cutting blade with the correct tools
Inspect your cutting blade for cracks, warping, overheating or excessive wear BEFORE USE.
Start the cut-off  saw properly, on the ground – never "jerk start" cutoff saws.
Don't set saw down until the blade has stopped!
Never "hand off" or pass a cut-off saw to a colleague with the blade rotating!
With proper use and a little common sense circular saws can be used safely without risk.
Be safe, wear the right gear, choose the right blade and be careful!